Dreams for Free Log, 4 May 2013
I was invited to participate in Ideas City StreetFest at the New Museum by Radhika Subramaniam, the curator of Art in Odd Places: Number for 2013. I purchased my Mega Millions tickets at a bodega on 7th Avenue in Park Slope, Brooklyn. The cashier who sold me the tickets wished me luck multiple times—I think he thought I really needed to win some money because I bought 51 tickets. With my stack of tickets in hand, I hopped on the F train to the New Museum. It was a perfect day for an outside festival—sunny and crisp.
Instead of setting up a booth like many other StreetFest participants, I walked around and approached people to see if they were interested in sharing their dreams in exchange for a lottery ticket. Most people happily agreed, some were surprised that I was giving the tickets away for free. I had to tell a few men to put their wallets away. However, not everyone I encountered was cheerful. One woman told me she was "not in the mood to hear anything that I would have to say to her." I was tempted to plead with her just to see if I could convince her to talk with me, but I quickly decided not to because she was so emphatic and off putting. I silently turned and walked away.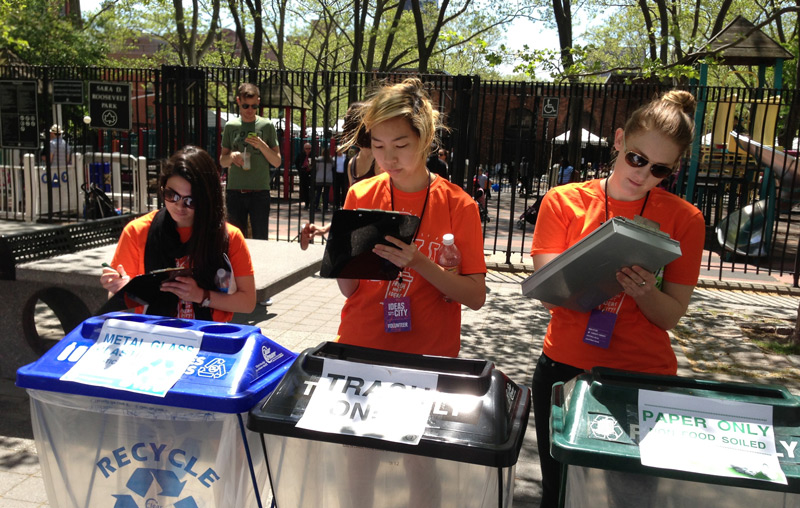 I wandered through the multiple blocks of the festival and wound my way to the front of the New Museum where I approached people who were coming and going from the museum or waiting for friends to join them. The last person who shared her dreams was a young doctor who had a long list of things that she wanted to do including: starting a palliative care program for gynecologic oncology, adopting a baby, creating a space to show her wife's art, funding the production of the first lesbian opera at the Metropolitan Opera House and giving the Burlesque Hall of Fame a permanent home. She was hesitant to write down her real name because some family members don't know she is gay although she was married to a women. Her situation saddened me, but out of all the people I encountered she was probably the most visibly moved by this act of taking time to dream about how she would spend the windfall. She even tried to persuade another woman who was watching our exchange to write down what she hoped for—even though I didn't have any tickets left. The women who she tried to convince was a trustee of the museum. The museum trustee decided to just tell me her desires. She loved her apartment and didn't want to move but she needed more room for her art.